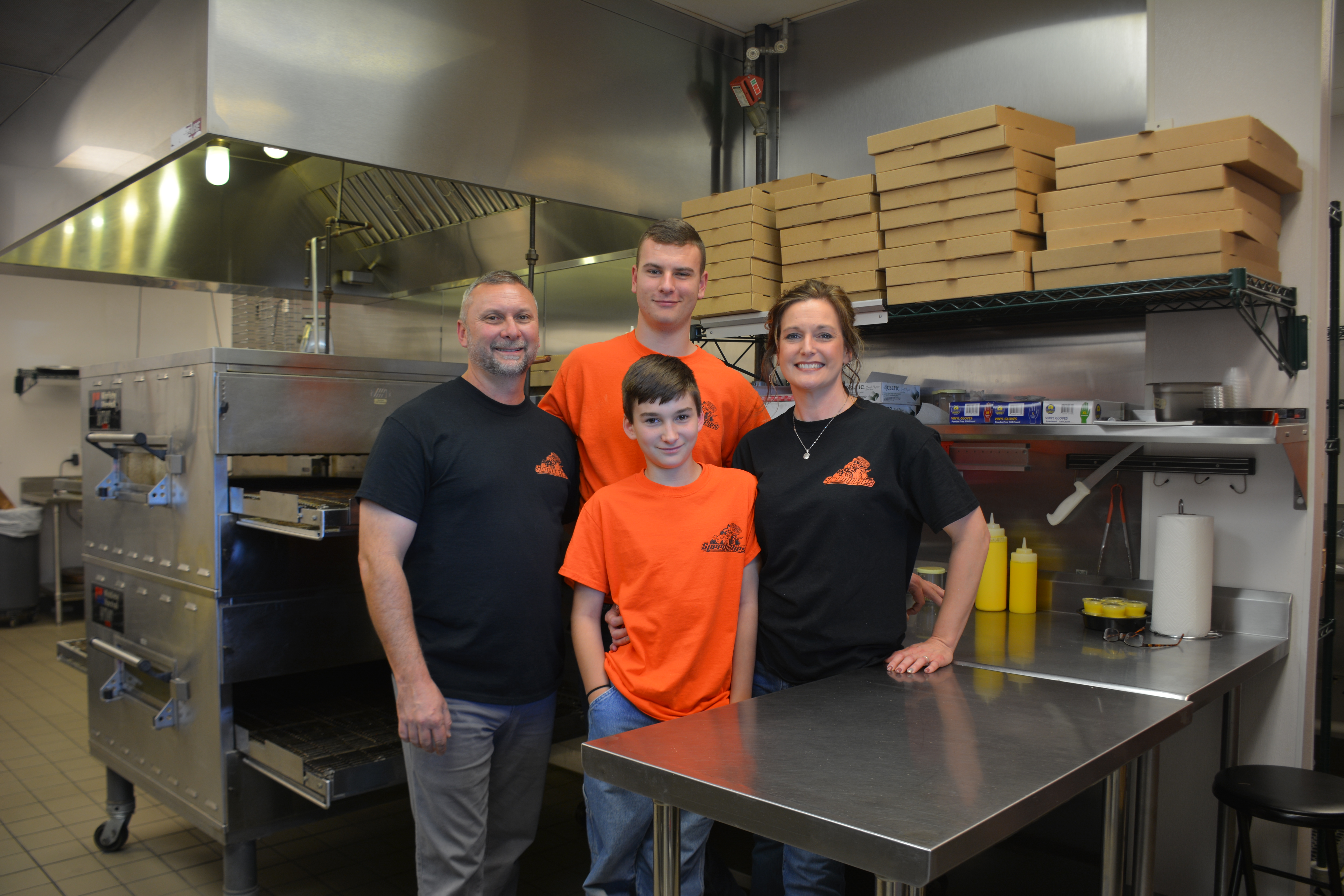 Speedy Pies Pizza
Driven By Passion
Speedy Pies is a family-owned and operated, CARRY OUT only restaurant, that has been open since March 1, 2018! We are located on Old Mountain Road in Statesville, North Carolina just off Hwy 40! We are blessed to have had a little help in getting started with our pizza dough and pizza sauce recipes – both of which are made fresh daily. We try to use fresh local produce as it is available along with only the freshest ingredients in all the items we serve! We offer something for everyone – pizza, salads, wings, stromboli, appetizers, and even delicious desserts! We feed family and friends here at Speedy Pies Pizza. We do hope YOU will stop by to give us a try.
OUR STORY
Who would have guessed at 42 the Lord would have taken me completely out of my comfort zone (the medical field) and work through circumstances that opened the door for me to own my own restaurant! If you would have told me 2 years ago that I would be standing where I am today, I would have told you that you were out of your mind!
Several years ago, our youngest son was critically injured in a tractor accident that almost took his life! We were told by the physicians that he may not even make it out of the hospital and if he did, that he would probably never walk on his own again and that he would probably have a colostomy bag for the rest of his life. Well, I am here to tell you that after 30 some surgeries, lots of prayers, and God's healing hand…. our son made it out of the hospital, walks on his own, and his colostomy was reversed! Through this, our family had the awesome privilege to see our community at its best! We were blessed to be able to see the positive in people instead of always negative! Our friends, family, and community wrapped their arms around my family like I never thought possible.
In saying all of this, for the past several years, our family has been praying for the opportunity to give back to our community, family, friends, and to work together as a family. One event after another, the Lord opened doors that has allowed us to open Speedy Pies and we are excited to see what else the Lord has in store for our family so….the rest has not been written yet! To God be the Glory!